Special Announcement!
Dragonfly Desserts is now located in Alma, NE serving the Central Nebraska region with fabulous cakes and desserts!
CAKE FLAVORS
Dragonfly Desserts has many flavor options for your wedding cake. If you don't see what you like here, just ask!
(Start at $2.25 per slice)
Sour Cream Wedding White- people rave about this cake!
Chocolate- dense, chocolatey & moist.
Tuxedo- one layer of white & one layer of chocolate in each slice.
Chocolate Swirl- Our moist white cake with chocolate syrup swirled through
---
PREMIUM CAKE FLAVORS
(Start at $2.50 per slice)
*Champagne- our most popular flavor
*Lemon
*Strawberry
*Red Velvet Cake
*Carrot
*Italian Creme
*Banana
---
BUTTERCREAMS:
House Vanilla Buttercream
*Add 25¢ per slice
*Cream Cheese
*Chocolate
*Ganache
*Light Whipped Cream Cheese
*Lemon
*Raspberry
---
FILLINGS
(Add 25¢ per slice)
*Raspberry Preserves (most popular)
*Ganache
*Whipped Ganache
*White Chocolate Mousse
*Cookies 'n Cream
*Cream Cheese & Strawberries
*Lemon Mousse
*Mocha Mousse
*Caramel Mousse
*Strawberry Preserves
*Cream Cheese & Strawberries
*Strawberry Mousse
*Raspberry Mousse
---
Add Additional Servings to your Bridal Cake
SHEET CAKES
Sheet cakes are a single layer and iced with buttercream and scored with a simple decoration on each piece in your wedding colors. Following pricing is for Sour Cream White or Chocolate. Add 25¢ per slice for premium flavors, fillings & frostings.
1/3...Sheet Serves 30...$45.00
1/2...Sheet Serves 40...$55.00
KITCHEN CAKES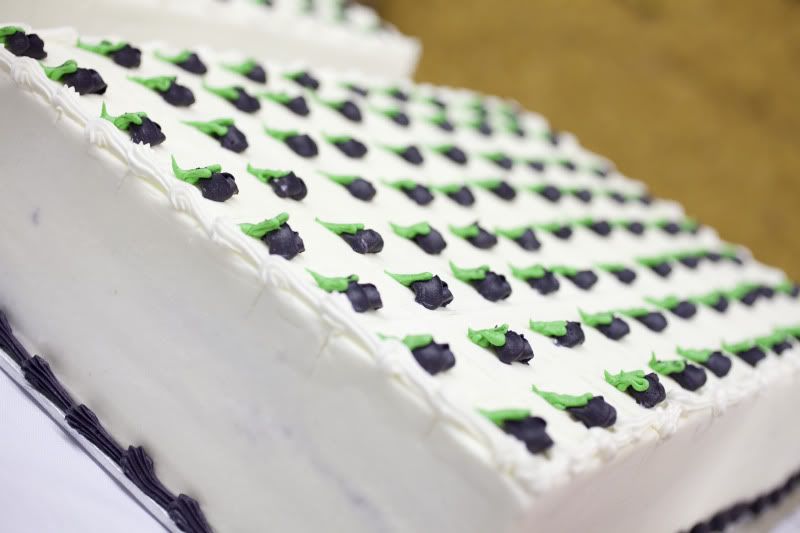 A lovely way to add servings to your main cake. Double-layered with a filling in the middle to match your main cake. They are simply decorated so that guests will all receive the same double layered slice of cake. Add 25¢ per slice for premium flavors, fillings & frostings.
$1.75 per slice
---
For pricing on Cupcakes & Table Cakes Click Link
---
Important FAQS
Delivery and set up are included in the Alma area. Delivery to Kearney is $40.00
We do offer mini wedding cakes & sheet cakes for smaller budgets.
A deposit of $250 is required at time of order to reserve your wedding date with the remaining due three weeks before your wedding date. The deposit is non-refundable.
Dragonfly Desserts reserves only a minimum amount of wedding cake orders each week. Book your date as soon as possible as dates fill quickly! Dragonfly Desserts is to be the sole provider of cake at your wedding. This protects our reputation and liability. This does not apply to cheesecakes, pies, candy or bars ... just cake.
Pricing for wedding cakes is based on a 1x2x4 inch slice.